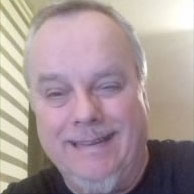 Look in Ernie's MIDI Index below to Download Additional MIDI files.
Ernie's Jukebox
See MP3 Index (below) to listen to and/or download all of Ernie's songs.
(January, 2006) My Name is Ernst Mulder (Ernie) and I live in Spijkenisse in the Netherlands. This is a town near Rotterdam where I was born in '52 (a very good year). I am married and I have two sons.
Musical Background - My musical background began when I was about 5 or 6 when I got a simple flute for Christmas. I learned some songs and bought an harmonica. My dad bought a small accordion and I played this, too. Next, an electronic organ came in to the house, a Solina. When I was 14, I played a small Tuba in a school ensemble and I learned to play the notes. My dad bought his first Yamaha Electone and I played a lot on it, but I forgot the notes. When I was 21, and in the army, I played for my inmates and a couple of times in an elderly home. Later my wife, Joke, gave me an electronic Hammond organ and somewhere in my late 30's, I bought my first Yamaha SHS 200. I played on a Casio CTK650, too. The Hammond organ did not survive and I bought a PSR-350 in 2001 and played a lot and made some mididfiles. Sometimes I gave small performances on party's at the camping. My son Mark made me a website and I put my samples of my music there. A midi sequenser program was a great help. In September 2005, I saw the PSR-2000 on ebay and I was sold! I am very happy with it and I still play without music sheets just for fun. I changed the website a bit and now I have added my mp3's on it as well. On the computer, I have a midi interface and an audio connection to the keyboard. And I made some new midi's, directly recorded on the 2000. Please do take a look (and listen) there - it's in English and Dutch.
And now I am learning from this beautifull PSR site, which I discoverd also in September 2005 and which has been very helpfull in letting me understand my PSR-2000.
Thank you, Joe, and all the others, too, of course!
Greetings from Holland
Ernie
Ernie invites you to visit the Dutch musicians forum where Ernie is one of the moderators.

Update: In September, 2006, Ernie moved on to the PSR-3000 keyboard and on January 2015, Ernie got his new PSR-S950. - Joe Waters



Ernie's MIDI Song Index
(click to open or close)
Ernie's MP3 Song Index/Comments
(click to open or close)
Recent songs are in the Jukebox above. The list below is alphabetical by song title. Click on the song title to audition and/or download the song.
Accordion 2017 © (PSR-S950) 1/14/2017
Almost Weekend © (PSR-S950) 5/19/2016
America (PSR-S950) 3/12/2016
April 2017 © (PSR-S950) 4/11/2017
Ardennenrock © (PSR-S950) 4/1/2017
Bavaria Party © (PSR-S950) 2/21/2016
Beetje Country © (PSR-3000) 2/15/2016
Blue Eyes Crying in the Rain (v w/Marianne) (PSR-S950) 8/15/2016
Blues met A3 © (Improv with Adrie Klein - PSR-S950) 7/15/2016
Can't Buy Me Love (PSR-S950) 6/11/2017
CountryBallad2016 © (PSR-S950) 4/8/2016
Cumbia Impro 2016 © (PSR-S950) 3/5/2016
Dance 2017 © (PSR-S950) 4/25/2017
Ernie Gospel 2016 © (PSR-S950) 8/7/2016
Ernies Blues © (PSR-S950) 3/14/2016
Februari 2017 © (PSR-S950) 2/25/2017
Forro 2016 © (PSR-S950) 10/15/2016
Garden 2017 © (PSR-S950) 5/22/2017
A Good Start In 2017 © (PSR-S950) 1/1/2017
Holyday 2017 © (PSR-S950) 8/13/2017
Home (vocal) © (PSR-S950) 8/1/2017
Impro 06 2016 © (PSR-S950) 6/25/2016
Impro Mei 2017 © (PSR-S950) 5/13/2017
Impro Zomer 2017 © (PSR-S950) 6/26/2017
Indy Music © (PSR-S950) 7/23/2016
Jazzy Evening 2016 © (PSR-S950) 9/13/2016
Juli 2017 © (PSR-S950) 7/11/2017
June 2017 © (PSR-S950) 6/4/2017
Koffietijd met Tineke (PSR-S950) 3/14/2017 - Don't know the name of this song, so I named it after the radio show, "Coffeebreak with Teneke" where I heard the song many years ago.
La Speranza (v/Andre) © (PSR-S950) 10/22/2016 - A forum friend, Andre Lazeron, who sang in the Dutch Operette Choir, wrote lyrics to my "Classic" tune and is providing the vocals here.
March 2017 © (PSR-S950) 3/26/2017
March22 2016 © (PSR-S950) 3/22/2016
Mary Lou (PSR-S950) 10/25/2016
Memories Are Made of This (PSR-S950) 5/31/2016
My Happiness (PSR-S950) 4/17/2017
Oempha 2017 © (PSR-S950) 6/6/2017 - - Today, I played some "Austrian" music. I used the style OberPolka and played 2 tracks.
Oh Julie (vocal) (PSR-S950) 12/6/2016
Oh Marie (vocal) (PSR-S950) 6/4/2017 - A friend, Andre Lazeron, a Dutch tenor, asked me to sing along with an old Napolitan song, and so I did!
Oktober 2016 © (PSR-S950) 10/22/2016 - I played an impro and added a guitar, piano and sax in a second track. The style is the internal IndustrialChill of the PSR S950.
Old Rock 2017 © (PSR-S950) 2/21/2017
Reves d'hiver © vocal & Lyrics by Andre Lavern (Tyros4) 2/7/2016 My music (Winterdreams 2011) worked out by my friend André Lazeron, a Tenor, who added some insruments, his voice and lyrics to my midifile I like it! This is a special occasion - a keyboardplayer from NL with a Dutch Tenor who lives in the south of France!
Rock&Roll 2016 (PSR-S950) 7/1/2016 I don't know the title of this one.But I played it with pleasure. Recorded in one track!Used some built-in Organ MultiPads; Style Rock&Roll2.
Rocky 2017 © (PSR-S950) 7/15/2017
The Runaway (PSR-S950) 2/4/2017
Spanish Party © (PSR-S950) 2/18/2017
Stellenbosch © (PSR-S950) 3/15/2016
Stukje Live © (PSR-S950) 8/8/2017
Summer 2017 (vocal) © (PSR-S950) 5/16/2017
Summer Holiday 2016 © (PSR-S950) 8/29/2016
Summernight 2017 © (PSR-S950) 6/30/2017
Sun Shiny Day (PSR-S950) 5/30/2017
Tiroler 2017 (PSR-S950) 3/5/2017 I tried to to play an old Austrian song. I did an accordion and a clarinet in a separate track. I replaced a piece of the song with a more modern piece!
Top of the World (PSR-S950) 5/27/2017
Two Young Lovers (PSR-S950) 7/19/2017
Un belle histoire (PSR-S950) 4/18/2017 - A French song, "A Beautiful Story."
Valentijn 2017 © (PSR-S950) 2/14/2017 I don't believe in valentines day. Love is here every day and not only at February 14! All who want to be my valentine -- Sorry -- I stick to my lovely wife Joke Glimlach! But I made some music and named it Valentijn (Valentine), for all who believe in Valentines day.
Watertuin © (PSR-S950) 5/3/2016
Weekend © (PSR-S950) 4/22/2017
The Wonder Of You (v by Wammes) (PSR-S950) 2/21/2016
Zomernacht 2016 © (PSR-S950) 8/13/2016
Zomer 2016 © (PSR-S950) 8/27/2016