Tyros4 / PSR-3000 / PSR-2000 / PSR-9000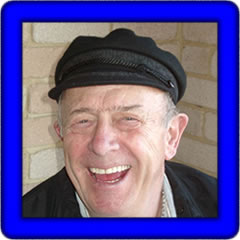 MP3 Songs
(Aug, 2003) My name is Ton Antheunisse*, born in Schiedam, the Netherlands in 1931. In my family there was a lot of music as both parents were members of choirs. They also played lots of records, mostly classical and opera, which was not my cup of tea at all.
My choice of music became apparent when, at age 6, I received a Bravo Hohner mouth organ at Sunday school and I was able to play within the shortest amount of time the tunes I liked. At age 15, I bought my first guitar and one year later a 48-bass Accordion. I started a folk group, "The Westland Troubadours" and we played for seniors, football club socials, neighborhood gatherings etc.
I was 19 when I met the girl who later was to become my wife and I must have had a lack of concentration the day after, because I had a fight with a circular saw, needless to say I lost. Severed the index finger of my left hand and badly damaged two more fingers and that put an end to my guitar and accordion career. The index was sewn back on but remained useless, until at age 38 I bought my first electronic organ and that was love at first touch and I have been in love ever since.
In 1955 we moved to Melbourne-Australia where we still live today. To this day I have owned 19 different organs and keyboards, my latest are the PSR-2000 and the PSR-9000. I have stopped playing in public since November 2002 because of health reasons and I concentrate now on playing for my own enjoyment and making CD`s. I am fortunate that our local radio stations play tracks of my CD`s regularly, many times by request of listeners and that is enough reward for me to keep playing. I hope you enjoy them as well.
* My surname is, even for Dutchies, hard to pronounce because of the "eu" in the middle (it is similar to to the Umlaut in German). The name means, son of Anthonie. Because of that I decided years ago that, as my Christian name is so similar to my surname without the "eu" of course, that I'd call myself "Ton Anthonie." Ton being short for Anthonie (Anton) etc. So, for music purposes, I have been known as Ton Anthonie.
-- Ton
(June 22, 2011) It has been awhile (again). I am slowing down a bit these days and don't play as often as I would like to, but it seems that the days go so fast , I haven't got time to fit it all in. Or, perhaps, I am slowing down that fast.
My good mate Mick (see picture) has been put to sleep because of a cancerous growth and I recorded Old Mick, a variation on "Old Shep". Changed the words to fit, and left out the bit about the gun (sounded a bit off to me).
-- Regards , Ton
Ton's MIDI Song Index

Ton has provided an additional 240 songs in midi format. These were created on the PSR-9000 (9k), PSR-2000 (2k), or PSR-3000 (3k) 730 (73). Individual songs are shown in the table below and any one song can be downloaded by right-clicking on the song link. Download all of Ton's MIDI files here: TA-2k-3k.zip and TA-9k.zip. The table displays the song title, tempo (T), time signature (TS), lyrics (L), chords (C), where possible, the style used, the original volume (V), and the keyboard used (K).
---