Show your support to the PSR Tutorial by ordering one or more of the resource sets below. Your orders allow us to continue growing and providing you with valuable information and resources to help you get the most out of your Yamaha arranger keyboard. Alternatively, you can show your support by simply making a donation to the PSR Tutorial. Use the DONATE button shown here or at the bottom of this page and the other pages in this section.
Use the "Add to Cart" buttons to add your selections to your PayPal shopping cart. This takes you to your shopping cart where you can adjust the quantity (up or down) and then either continue shopping or check out. You can pay without using PayPal or use your PayPal account to pay. No action is taken until you choose to submit the selections from your shopping cart. If you prefer not to use PayPal, see the ordering instructions at the bottom of this page.
These PSR Tutorial Resource collections are provided as downloadable compressed (zip) files. The prices shown are for the downloadable data collections. If you also want to have your collections on a USB drive, add the USB drive to your order, and all your data collection(s) will be copied to the USB drive, unzipped and ready to use. The USB drive is then mailed to your door. You can combine multiple resource collections on a single USB drive. The price of the USB drive includes the cost of the drive, copying your selection(s) to the drive, and all shipping and handling charges.
Note: the email with instructions for downloading is not sent out until I check my email and see your order. So it is not sent to you immediately after you place your order. However, I do check my email several times a day so you should be getting it within 24 hours.
If you have any questions about the available resource collections or how to use them, you can contact me (Joe Waters) via email: jpwaters@gmail.com.
If you can not, or prefer not to, use PayPal, see the instructions below. Additional information about the data collections is available by examining the tabs at the top of this page or by clicking on the links provided.
PSR Tutorial Resource Collections are available in three areas: Lessons, Styles, and Songs. Check the Styles section for SPECIALS on combined collections.Click on any of the product names below for a more complete description of what you get in the collection. The "ZIP" size indicates the amount of space you will need when you download the resource collection. The "Full" size is the amount of storage you need when everything is in its uncompressed, original format. The "GB" sizes are rounded upward.

Christmas Style Special
From now through December 22, take advantage of this PSR Tutorial Christmas Sale.
Order 2 style collections and get a 3rd collection absolutely FREE.
Order 3 style collections and get 2 free.
Order 4 style collections and get 3 free.
Order 5 style collections and get 4 free.
Order 6 style collections and get 5 free.
For your "free" collection(s), select from the Lessons Collection, any of the Style Collections, any of the Song Collections, or even the USB drive. Use your shopping cart to indicate the collections you are ordering. Use the comment field in your order to specify which "free" collection(s) you want.
Lessons
The 2021 Lessons collection includes lessons and other instructional material from the PSR Tutorial web site as of September 2021. Also included are thousands of styles, midi files, muti pads, registrations, voices, and music finder databases. Just what the new Yamaha owner needs!
Product
Size
Cart
2021 Lessons Plus - (Sep 2021) Includes the PSR Tutorial Lessons as well as the Articles, Projects, Pro Clinic, Fake Book Information, and the Secrets of Chords course. Also includes 10,000 styles, 5,800 midi files, 8,000 voices, 5,000 multipads, and plenty of registration files. ($30)
zip: 1.24 GB
Full: 2.17 GB
Style Collections
Product
Size
Cart
Styles #16-Genre - (July 2021) Includes 11,000 styles from 20 years of Yamaha keyboards, all combined and organized by Genre or Style category. ($25)
zip: 181 MB
Full: 632 MB
Styles #15 - (Jan 2021) Includes 12,000 styles added to the PSR Tutorial in the past year. 60% are in the newer SFF2 format. 98% of the styles include OTS. Over 1,800 styles are song styles. ($25)
zip: 173 MB
Full: 633 MB
Styles #14 - (May 2020) Includes 9,200 styles added to the PSR Tutorial in the past year. Styles are primarily for the latest PSR-S models (970/975/X900) and recent Tyros (and Genos) models. 70% of the styles are in the SFF2 format. ($25)
zip: 146 MB
Full: 519 MB
Styles #13 - (June 2019) Includes 12,700 styles added to the PSR Tutorial in the past 18 months. Styles are primarily for PSR-S970/975) and recent Tyros (and Genos) models. 73% are in the SFF2 format. SFF1 styles are conversions from Ketron keyboards. ($25)
zip: 197 MB
Full: 708 MB
Styles #12 - (Apr 2018) Includes 5,200 styles with great conversions from the new Genos and CVP 709 keyboards. Most are in the SFF2 format. ($25)
zip: 89 MB
Full: 321 MB
Styles #11 - T5/T4 - (Sep 2016) For Tyros5/4 owners, this collection includes 5,200 styles as well as Multi-Pads, MusicFinder databases, Registration files and two special collections (registration + music + lyrics), plus 800 Tyros midi files. ($25)
zip: 111 MB
Full: 377 MB
Styles #10 - S970/S950 - (Aug 2016) - For PSR-S970 and S950 owners, includes 8,000 styles. Styles will also work on S770 and S750 keyboards as well as recent Tyros models. ($25)
zip: 166 MB
Full: 623 MB
Christmas Collection - (Feb 2021) 700 Christmas styles here - Yamaha Preset styles, Onacimus conversions, Christmas Song-Styles, a Christmas Sing-Along. Plus 200 Christmas MIDI files and 1,000 Christmas MP3s. ($25)
zip: 17 MB
Full: 65 MB
Song Collections
The "Song Collections" include MP3 files or MIDI files from the PSR Performers. An MP3 is already a compressed file and "zipping" the file does not compress it any more. The very large MP3 zip files are merely a convenient way to download a lot of songs. The MIDI Library is much smaller and can be downloaded relatively quickly.
Product
Size
Cart
MIDI Library - (Mar 2012) 22,000 midi files for your PSR or Tyros keyboard. Includes all the PSR Performer midi files. 1,400 files include lyrics. Some collections organized by song title, others by song titles within artist folders.($25)
zip: 356 MB
Full: 1.2 GB
Song Collection 2020 Includes 728 songs recorded on 18 Yamaha keyboards by 48 contributors for 39 hours of listening pleasure.. ($20)
3.1 GB
Song Collection 2019-18 - (June 2020) A collection of the MP3s posted on the PSR Tutorial in 2019 and 2018. This includes over 1,250 songs recorded on Yamaha arranger keyboards by 59 contributors. ($20)
6.4 GB
Song Collection 2017-16 - (Dec 2020) A collection of the MP3s posted on the PSR Tutorial in 2017 and 2016. This includes over 1,020 songs recorded on18 Yamaha arranger keyboards by 58 contributors. ($20)
5.2 GB
Song Collection 2015-14 - (Dec 2020) A collection of the MP3s posted on the PSR Tutorial in 2015 and 2014. This includes over 1,183 songs recorded on 17 Yamaha arranger keyboards by 57 contributors. ($20)
5.0 GB
USB Drive (32 GB)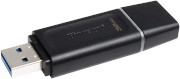 The USB drive supports USB 3.0. The capacity figure shows how much data can be loaded onto an empty USB drive. Add up the "Full" storage space required in the various collections you select to see how many collections can fit on a single drive. For example, the unzipped "Styles Collection 1" totals 6.1 GB so it would easily fit on the single 32-GB USB drive. Owners of the Tyros2/3/4/5 and Genos or the PSR-3000/1500, PSR-S900/S700, PSR-S910/S710, PSR-S950/S750, PSR-S970/S770, PSR-S975/S775, PSR-SX900/700 can plug USB drives directly into their keyboards and quickly access styles and midi files.
All collections ordered with a USB drive are copied to your drive, unzipped and ready to use, before the drive is mailed out to you.
PSR Tutorial USB Drive

| Product | Capacity | Cart |
| --- | --- | --- |
| 32 GB 3.0 USB drive (May 2021) - Order this drive if you would like the data collections that you order below delivered right to your door, unzipped and ready to use. The price of the drive includes shipping and handling. Many data sets can fit on this one single drive. ($20) | 28.8 GB | |
Paying by Cash, Check, or Money Order
Unfortunately, PayPal is not available in all countries and some users may prefer NOT to use PayPal for their transactions. As an alternative, you can simply send in a check (or cash). If you have Western Union available, you could also use that as an option. Non-US members should go to their local bank and ask for a cashier's check or money order in US currency. Send your payment to:
Joe Waters
5509 Woolshire Place
Glen Allen, VA 23059
United States