PSR-2000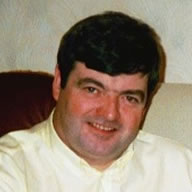 (Jun, 2002) - Motherwell, Central Scotland, UK. Will is a 47-year-old engineer, married with two young sons both learning to play piano (better than their dad, according to Will)!
Musical Background: After leaving High School in the early seventies, I started a band with some former school friends and played lead and rhythm guitar, playing covers of all the pop hits of the time. Over the following ten years, I changed the group line up and style several times and played a wide variety of music to suit the gig. Kind of lost interest after a while and put the guitar into retirement and played around with a couple of "toy" keyboards. But my enthusiasm for music was rekindled when I purchased a new PSR640 a couple of years ago. I was amazed at the quality of the sounds in this board and was unable to leave it alone for any length of time. I recorded a number of well-known songs and began composing my own original songs. I started to find the 32-note polyphony of the 640 a bit limiting for some of the more complex arrangements. So, a few months ago I decided to upgrade to the PSR-2000 and have been very impressed with it. Although I can follow a piece of sheet music, I have great difficulty sight-reading. Therefore, all my songs are played by ear, mostly multitracked on the 2000 with the occasional 'live' one. I have a varied taste in music and find I can listen to most genres, but my biggest influences were the British pop and rock groups of the sixties and seventies.
Will's MIDI Songs

Will provided 100 songs in midi format. These were created on the PSR-2000 (2k). Individual songs are shown in the table below and any one song can be downloaded by right-clicking on the song link. The table displays the song title, tempo (T), time signature (TS), lyrics (L), chords (C), where possible, the style used, the original volume (V), and the keyboard used (K). Click on this link to download Will's 100 MIDI songs: WS-2k.zip.
---