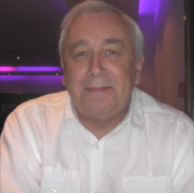 Recent Songs
Bacharach Medley (That's What Friends Are For, Odds And Ends, You'll Never Get To Heaven) (3/7) PSR-SX900

Fool If You Think It's Over (2/4) PSR-SX900

Hunting High And Low (2/4) PSR-SX900

Sun And Moon (2/4) PSR-SX900

Somewhere In Time (10/18) PSR-SX900

Stranger In Paradise (10/18) PSR-SX900

Musical Background
(May 29, 2020) As you might expect, music has always been an important part of my life; although not, until recently, as a performer. My mother played piano when I was young, but this didn't encourage me to take up a musical instrument myself.
My favourite music is from the 1960's when I was a teenager and many of the songs I play are from that era. My musical "hero" if you like is Mike Oldfield. I have everything he's ever recorded either on vinyl or CD but sadly I don't have his musical talent. I am also a big fan of the wonderful Anita Harris.
At some time in the mid 1990's, I decided to buy a music keyboard simply as a new hobby. I plumped for a Yamaha but I cannot recall the model other than it had a floppy disc drive and the salesman said I'd "never need to buy another keyboard". He was of course mistaken. I played that keyboard for a few years and then my interest began to wane somewhat as I remarried (to Sandra) and retired from full time work.
I have never had a music lesson and taught myself to read music and I still need the music in front of me when I'm playing.
I returned to the keyboard and for my 65th birthday bought the PSR-S710, which I loved. I now have a PSR-S770. I play mostly for my own pleasure but from time to time I play for friends and family. Over the years I have accumulated hundreds of pieces of sheet music and continue to buy them. I can make a reasonable attempt at most of them. I admit I am a lover of ballads and easy listening stuff.
The PSR Tutorial site is a wonderful source of information and there are a lot of incredibly talented people who contribute with new styles and arrangements. I admit I use them a lot. I wish I had the patience and ability to do what they do. I hope you enjoy the few songs I've posted.
Jim Matthews
(jimsan55 in forum)
Note: in late June '20, Jim moved up to the PSR-SX900 keyboard.
Jim's MP3 Song Index
Jim's songs are arranged alphabetically by song title. Click on the song title to listen to and/or download the song. Songs were recorded on the PSR-S770 (77) or the PSR-SX900 (X9)..