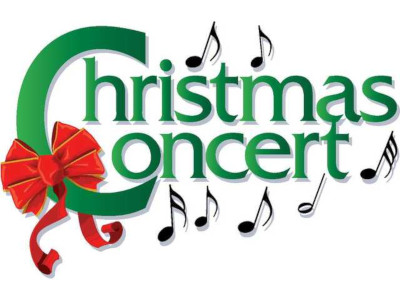 Every year the PSR Tutorial has presented a concert of Christmas music performed on Yamaha keyboard instruments by PSR Performers and members of the PSR Tutorial. You can find songs from the two previous years by clicking on the appropriate button at the top of this page.
This year's concert is currently in progress. Songs are listed below by song title. You can add your song to the concert by adding your song to the PSR Tutorial Forum in the Christmas 2021 board or by emailing the MP3 (or link to the MP3) to me ( jpwaters@gmail.com ).
Use the audio control to audition any song (or even download the song). In some cases a video might also be available indicated by the "video" link.
Note: There are many Christmas styles available on our Styles > Collections > Christmas page. There are also hundreds of Christmas MIDI songs you can download from the alphabetical pages in our Songs > Midi Files section. For example, if you are looking for White Christmas, look under the "W" tab and you will find 9 midi files of that song. All of these Christmas styles and songs are included in our Christmas Collection.
144 Songs - 14 Keyboards - 37 Artists - 7 hr 38 min

| | |
| --- | --- |
| | All Alone On Christmas - Tyros5 - Roy Beardmore - from Home Alone 2. |
| | All I Want For Christmas Is My Two Front Teeth - PSR-SX900 - Larry Tyler |
| | Angels We Have Heard On High - Tyros5 - Gabriel Schuck |
| | Are The Lights Lit -) Tyros5 - Del B - Video |
| | Árvore de natal (Christmas Tree) - Tyros5 - Gabriel Schuck |
| | Auld Lang Syne - PSR-S950 - Armando Pina |
| | Ave Maria (Schubert) - PSR-S950 - Ernie Mulder |
| | Ave Maria - PSR-S950 - Armando Pina |
| | Away In A Manger - Tyros4 - Nick Van Zutphen |
| | Away In A Manger (vocal) - Tyros4 - John Phillips |
| | Away In A Manger (Norwegian) - PSR-S950 - Armando Pina |
| | Beethoven 9th Symphony - Ode A Alegria - Tyros5 - Gabriel Schuck |
| | Believe Polar Expresss - PSR-SX900 - Jim Matthews |
| | Blue Christmas v (Paul) - PSR-3000 - Ernie Mulder |
| | Blue Christmas (vocal) - Tyros4 - John Phillips - Video |
| | Blue Christmas - Tyros5 - Jon D |
| | Blue Christmas - Genos - Dnj |
| | C-H-R-I-S-T-M-A-S - Tyros4 - Roger Brenizer |
| | Cas starych lasek (Time of Old Loves) © - CVP701 - Bob K - Video |
| | Charlie Brown Christmas - Tyros5 - Gabriel Schuck |
| | Christmas And New Year Wishes - Tyros4 - Ryszard Bieszczad - Video |
| | Christmas Are Getting Closer - Tyros4 - Ryszard Bieszczad - Video |
| | Christmas Dreams © - Tyros4 - Ryszard Bieszczad - Video |
| | Christmas In Australia Parody (vocal)- Tyros4 - Ton Anthonie - Video |
| | Christmas In New Zealand - Tyros5 - Jewel Palmer |
| | Christmas Is Just Around The Corner - Tyros4 - Ryszard Bieszczadv - Video |
| | Christmas Island - PSR-SX900 - Larry Tyler |
| | Christmas Medley - PSR-S950 - Richard Kent |
| | Christmas Song - Tyros5 - Robert Ford |
| | Christmas Time Is Here - PSR-S950 - Bruce Breen |
| | Christmas Time Is Here - PSR-SX900 - Larry Tyler |
| | Christmas Waltz - PSR-S950 - Richard Kent |
| | Co Na Stedry Den (What on Christmas Day) - CVP701 - Bob K Video |
| | Do You Hear What I Hear - PSR-S970 - Craig (Keyboardist) |
| | Do You Hear What I Hear - DGX650 Larry (dr4sight) |
| | First Noel Mambo - PSR-SX900 - David Read |
| | Frosty The Snowman - Tyros5 - Robert Ford |
| | God Rest Ye Merry Gentlemen - Tyros5 - Gabriel Schuck |
| | Good King Wen & Hark the Herald Angels - PSR-E433 - Bob (SciNote) |
| | Grandma Got Run Over by a Reindeer - PSR-S950 - DrakeM |
| | Great Christmas Waltz © - Tyros4 - Ryszard Bieszczad - Video |
| | Hallelujah - Tyros5 - Gabriel Schuck |
| | Happy Christmas, Little Friend - Tyros4 - Roger Brenizer |
| | Happy Christmas (War is Over) - Tyros5 - Gabriel Schuck |
| | Happy New Year - PSR-SX900 - Jim Matthews |
| | Hark The Herald Angels Sing - Tyros5 - Gabriel Schuck |
| | Hark The Herald Angels Sing - Tyros4 - Roger Brenizer |
| | Hark The Herarald Angels Sing - PSR-S950 - Armando Pina |
| | Have Yourself A Merry Little Christmas - PSR-SX900 - Jim Matthews - Video |
| | Have Yourself A Merry Little Christmas - Genos - Torben Goldin |
| | Have Yourself A Merry Little Christmas - Tyros5 - Robert Ford |
| | I Saw Mommy Kissing Santa Claus - Tyros4 - Roger Brenizer |
| | I'll Be Home For Christmas - PSR-S950 - Richard Kent |
| | I'll Be Home For Christmas - Electone HS - Roger Brenizer |
| | I'll Be Home For Christmas (vocal) - Genos - Torben Goldin |
| | In A Christmas Mood... © - Tyros4 - Ryszard Bieszczad - Video |
| | In A Christmas Mood 2 © - Tyros4 - Ryszard Bieszczad - Video |
| | In Dulci Jubilo - PSR-S970 - Alan Clare |
| | In Dulci Jubilo - PSR-S975 - Toril Susegg - played using preset Christmas Waltz at 105. |
| | In The Bleak Midwinter - Genos - Toril Susegg |
| | It's Beginning To Look A Lot Like Christmas- PSR-SX900 - Larry Tyler |
| | It's Snowing, Christmas Is Coming © - Tyros4 - Ryszard Bieszczad - Video |
| | It's Snowing, It's Christmas Time © - Tyros4 - Ryszard Bieszczad - Video |
| | It's The Most Wonderful Time Of The Year (Jazz Version) - Tyros4 - Roger Brenizer |
| | Ja Vas Znam (I Know You) - CVP701 - Bob K - Video |
| | Jesu, Joy of Man's Desiring - PSR-S950 - Bruce Breen |
| | J. S. Bach Jesus bleibet meine - Tyros5 - Gabriel Schuck |
| | Jingle Bell Rock - Tyros5 - Gabriel Schuck |
| | Jingle Bell Rock - Genos - Fred Smith |
| | Jingle Bells - Tyros5 - Gabriel Schuck |
| | Jingle Bells Fantasy - Tyros4 - Roger Brenizer |
| | Jingle Bells Genos - Genos - DNJ |
| | Jolly Old St Nicholas - PSR-SX900 - Jeff Murdock |
| | Jolly Old Saint Nicholas Jazz Version - Tyros4 - Roger Brenizer |
| | Joy to the World - Tyros5 - Gabriel Schuck |
| | Joy To The World - PSR-S950 - Richard Kent |
| | Jubilee The Child Was Born - DGX650 - Carlos |
| | Kimer I Klokker (Bells Are Ringing) - PSR-S975 - Toril Susseg. The song is known as Praise To The Lord, The Almighty, and is not a Christmas song outside Norway. |
| | Krasna Je Neapol (Beautiful Is Naples) - CVP301 - Bob K - Video |
| | Let It Snow - PSR-S950 - Armando Pina |
| | Let Me Light A Candle - PSR-S975 - Toril Susegg |
| | Little Drummer Boy - PSR-S950 - Armando Pina |
| | Little Drummer Boy - Tyros4 - Roger Brenizer |
| | Little St Nick - PSR-S950 - Richard Kent |
| | Little Town of Bethlehem - CVP301 - Bob K - Video |
| | Magic Of The Night- PSR-E433 - Bob(SciNote) |
| | Mario Czy Ju Wiesz (Mary Did You Know) (vocal Sylwia Zlot) (12/27) Genos - Mike - Video |
| | Mary Did You Know - PSR-E373 - Arthur Fultz |
| | Mary Did You Know - PSR-SX900 - DNJ |
| | Mary's Boy Child and Feliz Navidad (vocal) - PSR-S950 - Bruce Breen |
| | Mele Kalikimaka - Tyros4 - Roger Brenizer |
| | Mele Kalikimaka - Genos - Esa Rossi |
| | Merry Christmas Everyone - Tyros5 - Jon D |
| | My Unforgettable Christmas © - Tyros4 - Ryszard Bieszczad - Video |
| | Natal das Crianças (Children's Christmas) - Tyros5 - Gabriel Schuck |
| | New Year Medley - Tyros5 - Roy Beardmore -Wish Upon a Star (from Walt Disney's Pinocchio), May Each Day (popularised by Andy Williams), Auld Lang Syne (traditional Scottish Air). |
| | Novorocni Prani (New Year's Card) - CVP701 - Bob K - Video - This is a New Year's card for all members of the PSR Tutorial. The verses are in Czech. |
| | Now I'm Waiting For Christmas © - Tyros4 - Ryszard Bieszczad |
| | Nuttin' For Christmas - PSR-SX900 - Larry Tyler |
| | O Christmas Tree - PSR-SX900 - Larry Tyler |
| | O Come All Ye Faithful - Tyros5 - Gabriel Schuck |
| | O Holy Night - PSR-S950 - Armando Pina |
| | O Holy Night - PSR-SX900 - Richard Willis |
| | O natal existe (Christmas Exists) - Tyros5 - Gabriel Schuck |
| | Ode To Joy - PSR-SX900 - David Read - video |
| | Oh Christmas Tree - Genos - Toril Susegg |
| | Oh Tannenbaum - Tyros5 - Gabriel Schuck |
| | Oh Tannenbaum ( O Christmas Tree) - DGX670 - Carlos |
| | Ohen v krbu (Fire in the Fireplace) © - PSR-S970 - Bob K - Video |
| | Oracao da família (Family Prayer) - Tyros5 - Gabriel Schuck |
| | Over The Rainbow - Tyros5 - Gabriel Schuck |
| | A Paz (Peace) - Tyros5 - Gabriel Schuck |
| | Please Come Home For Christmas - PSR-S950 - Richard Kent |
| | Please Come Home For Christmas - Tyros5 - Roy Beardmore - from Charley Brown. |
| | Rudolph the Red Nosed Reindeer - DGX670 - Carlos |
| | Santa Is Comin' To Town - Tyros5 - Jon D |
| | Santa Lucia - Genos -Toril Susegg |
| | Sapatinho de natal (Christmas Shoe) - Tyros5 - Gabriel Schuck |
| | Silent Night - Tyros5 - Gabriel Schuck |
| | Silent Night - Tyros5- Roy Beardmore. |
| | Silent Night - Genos - DNJ |
| | Silent Night - Tyros5 - Del B |
| | Silent Night - PSR-S950 - Armando Pina |
| | Silver Bells (vocal) - Tyros4 - John Phillips - Video |
| | Silver Bells (vocal) - PSR-S750 - Ernie Mulder & Monique |
| | Silver Bells - PSR-S950 - Armando Pina |
| | Snowfall (Claude Thornhill) - PSR-S950 - Bruce Breen |
| | Soon Winter And Christmas © - Tyros4 - Ryszard Bieszcad - Video |
| | There's A Song In The Air - Tyros4 - Roger Brenizer |
| | Ticha noc, svata noc (Silent Night, Holy Night) - CVP301 - Bob K - Video |
| | Vune Cukrovi (Candy Scent) - CVP701 - Bob K - Video |
| | Walking In The Air - Tyros5 - Tim Bird (Thunderhawk) |
| | We Count The Days Until Christmas © - Tyros4 - Ryszard Bieszczad - Video |
| | What Are You Doing New Years Eve (vocal) - Tyros4 - John Phillips - Video |
| | What Child Is This - PSR-S950 - Richard Kent |
| | When A Child Is Born - PSR-SX900 - David Read - Video |
| | White Christmas XmasDisco - Genos - Tim Bird (Thunderhawk) - Video |
| | White Christmas - Tyros5 - Gabriel Schuck |
| | White World of Winter - Tyros4 - Roger Brenizer |
| | Winter Waltz © - Tyros4 - Ryszard Bieszczad - Video |
| | Winter Wonderland - Genos - Mike (Keynote) - video |
| | Winter Wonderland - Tyros5 - Jon D |
| | The Wonderful World Of Christmas - PSR-SX900 - Larry Hawk |
| | The Wonderful World Of Christmas (vocal) - PSR-SX900 - Larry Hawk |
---
---