PSR-3000 / Tyros2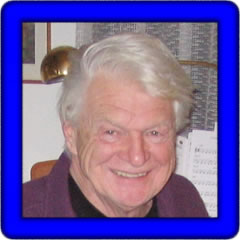 Sample MP3 Songs
(Jan, 2006) My Name is Hermann Schunk. I was born in Bayreuth, Germany in 1938. After high school, I studied electro technology at theTechnical University in Munich and then worked for three years at a Company for Telecommunications in Berlin. Since 1965, I have been a Professor for Communications Technology at Coburg University of Applied Sciences in Germany.
Musical Background: After one year of piano lessons at age 10, my musical education ended because my father couldn't pay the training lessons . My favourite music came from AFN, a great American Radio Station in Germany, and I tried to play along with this music on the piano.
Later we had a little band in Bayreuth and we played in the EM-and NCO-Club of the U.S. Army. Here I learned wonderful American songs like Stardust. 20 years later, I became acquainted with an owner of a musical store in Coburg. The Hammond Organs there were too expensive, so my first organ was one from WERSI. I assembled this instrument with my students in my laboratory at the university. Then I purchased an organ -- a Hammond T 400.
On a visit of the Music Fair in Frankfurt, I met the sales manager from LOWREY Germany and he asked me if I could demonstrate LOWREY Organs in Europe. That was a great day for me because from that day on I always had the newest LOWREY models at home (LOWREY Coronation, Holiday and MX 1).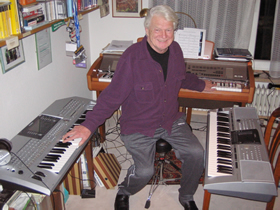 I demonstrated these instruments in Germany, Austria and Switzerland. When LOWREY finished in Germany I used Technics Instruments .From KN 1000 to KN 7000 and from PR 303 to PR 804, I played on all models.
In 2003 TECHNICS closed their instrument production and I moved to YAMAHA (PSR 3000 , CVP 307 and now a Tyros2). In the meantime, I'm happy with YAMAHA. These instruments sound really good!
My hobby is Jazz, mainly Swing and Bossanova. For this reason I'm the Piano Player in several Jazz Bands in Northern Bavaria and Southern Thuringia. The picture below shows one of my jazz bands, Sonneberger Jazzoptimister. It was taken during a television appearance in 2005.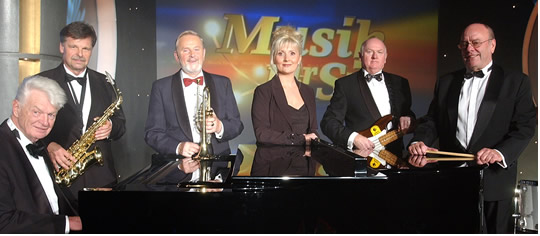 I hope you enjoy my playing.The songs here were recorded with the RECORD button on the PSR-3000 (Vols 1 & 2) and on the Tyros2 (Vols 3 & 4). PSR Tutorial is a fantastic site .
Keep Swinging
Hermann
MIDI Songs

Hermann provided 141 songs in midi format. These were created on the Tyros2 (T2) or the PSR-3000 (3k). Individual songs are shown in the table below and any one song can be downloaded by right-clicking on the song link. The table displays the song title, tempo (T), time signature (TS), lyrics (L), chords (C), where possible, the style used, the original volume (V), and the keyboard used (K).
You can download all of Herman's 140 MIDI songs here: HS-T2.zip.
---