CVP-209 / CVP-309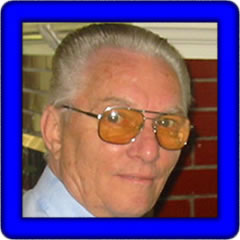 (Nov, 2003) I am 72 years old and retired. I was born and raised in The Netherlands and came to the USA at the age of 23. Lived in New York City, Newark, N.J. Then got married and moved to Columbus, Ohio. I have two grown children (boy and girl) and a stepson. My wife Lynn and I recently built a house in Smiths Grove, Kentucky and moved there in 2004. We hope to get some horses and just enjoy life.
Musical Background: s far as my musical background, there isn't any! I have always enjoyed listening to music of all genres, but never took time to learn to play any instrument. I always enjoyed Hammond organ music and a couple of years ago I saw a CD by Klaus Wunderlich. I had listened to him in the "Old Country" when he played a plain old organ. When I bought the CD and started to listen, I wondered when the organ music was going to start. That is when I got introduced to digital organs and they fascinated me. In 2001, I went out and bought a Roland Atelier80 organ. It gave me an excellent start into the world of music, but it would not do exactly what I wanted, like multiple voicing. A year later, I was introduced to a Yamaha CVP and I was totally sold. And with the help of this fantastic website, I have learned a lot. I will never be as gifted as the other performers in the group, but I play for my own entertainment and I have a splendid time doing it.
Now I regret that I never learned to read music. I use fake books and play by ear. My grand-daughter, who is 10, started to play saxophone in school and I give her all the encouragement that I can.
Life would be pretty dull without music.
--- Alex Kruger
Update: March, 2008 - Alex now has a CVP309GP. (JW)
Alex's MIDI Songs

Alex provided 10 songs in midi format. These were created on the CVP-309 or CVP-209. Individual songs are shown in the table below and any one song can be downloaded by right-clicking on the song link. You can download all of the MIDI songs in this file: AK-C2-C3.zip. The table displays the song title, tempo (T), time signature (TS), lyrics (L), chords (C), where possible, the style used, the original volume (V), and the keyboard used (K).
---