PSR-S950, PSR-3000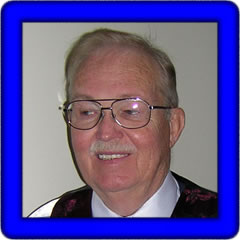 MP3 Songs
(October, 2011) My musical career began at age five, a time when my father brought an old, upright piano home. It was in horrendous repair, out of tune, and he paid nearly 20 dollars to have someone restore it to like new condition. That was a lot of money in 1945.
Like any inquisitive five-year-old, I sat down and began plinking on the ivory. Within an hour I was able to pick out the melody line to Tennessee Waltz, my mother was ecstatic and immediately signed me up for weekly piano lessons, which back then cost about $1 an hour. After a few months, the piano teacher told my parents to save their money. "He'll never learn to play a piano the right way." She was right. I never learned to play while reading sheet music.
I continued to plink away at the piano until age 12 when I picked up an old, six-string, acoustic guitar. I learned a half-dozen chords, which back then was at least three more than you needed to play any country song. By then my voice had changed from a squeaky kids voice to a bullfrog, deep baritone. By golly, I could actually sing a song and strum that guitar and they were both on the right key.
The guitar playing and singing turned into an obsession, and when I joined the United States Navy at age 17 the guitar went with me. While serving aboard the U.S.S. Newport News, I encountered others that had a similar affliction to music and we formed a small band. We performed at local bars in nearly every port the ship visited, managed to make enough money to pay for the beer and had a ball. The bar scene continued for many years after my discharge from the Navy in 1960, but at that time of my life, musical performances were just something we did on weekends. During the week, I made a living as the Chief Cardio-Pulmonary Technician at the University of Maryland Hospital and Johns Hopkins Hospital in Baltimore. Musical performances wouldn't pay the bills back then, even for the best, local entertainers.
Sometime in the late 1970s I discovered my first arranger keyboard. It was love at first sight! All I needed to make wonderful music was in one, neat package. The keyboard had 61 keys, 30 styles, a dozen voices and a single output jack to plug into an external amp. A couple years later Yamaha came out with the PSR-500, which was light years ahead of anything on the market — I had to have one. I paired the PSR-500 with a PSR-5700, connected the outputs to a 600-watt Peavey, powered, mixer/amp and purchased a couple 18-inch Peavey speakers that tipped the scales at 105-pounds apiece. The setup served me well for nearly a decade, but setup time was nearly an hour, and it took a similar amount of time to tear everything down and load it in the van.
Over the ensuing years I tried many different brands of models of arranger keyboard, but at the end of the day I kept coming back to Yamaha. At 71-years-of-age I still manage to perform nearly every day of the week. While I still do an occasional nite-club/restaurant job, the vast majority of my performances are at retirement communities, assisted living centers, nursing homes, and private parties. On days when I'm not performing, you'll find me sailing the waters of Chesapeake Bay on my Morgan 33 Out-Island sailboat.
Update: In July, 2013, Gary moved up to the PSR-S950.
---