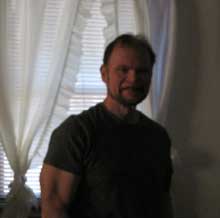 Recent Songs
Laugh Laugh Ver 2 (1/29) PSR-S950

Just A Little (1/19) PSR-S950

Don't Talk To Strangers (1/19) PSR-S950

Fire And Rain (1/19) PSR-S950

Wind Beneath My Wings (1/19) PSR-S950

The Rose STE (1/19) PSR-S950

Musical Background
Influenced around music of the 60's, 70's, adn 80's; I've always enjoyed all types of music. From my first PSR and the progression of the PSR and Tyros line developing into more and more powerful arranger workstations, they have become more realistic each time.
I played and studied the trumpet when young and was eventually in a brass ensemble; but not before driving my sister's crazy with all the clinkers and trying to play it. Developed an interest in the keyboard arranger workstations a few years back and I try at times to get creative with them as I feel you can do so much with them today.
I like the piano but keep gravitating towards the keyboards for some reason. (A one man band). I play mostly on ear (sometimes even with my fingers) and will continue to learn on these great instruments. There are many talented people on this site, and I am happy to be a part of it.
-- Craig "Keyboardist
Update: In November, 2012, Craig moved from his PSR-2000 to the new PSR-S950.
Craig's MP3 Song Index
The list below is alphabetical by song title. Click on the song to audition and/or download the song.