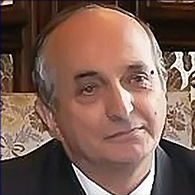 Latest Songs
6 8AcousticPop1 © (9/27) Tyros4

6 8AcousticPop2 © (9/27) Tyros4

60sChartPop © (9/27) Tyros4

60sPianoPop © (9/27) Tyros4

Acc © (9/27) Tyros4

AcousticBallad1 © (9/27) Tyros4

AcousticRhumba © (9/27) Tyros4

BaladaBolero © (9/27) Tyros4

Musical Background
(June, 2018) I am from Poland. I am 70 and a retired teacher. I started my adventure with music 65 years ago, when as a child I learned to play an oral harmonica from my father. At the age of 12, I started my adventure with keyboards when I fell in love with the accordion sound. My first accordion was a "Rabino", 32 basses. In a few days, I learned to play with it. Then there were other, bigger accordions for "Weltmeister S 4". I would like to add that I never learned to play with notes and I did not go to music schools. I am real amateur.
At the turn of the century, I bought my first keyboard with an automatic accompaniment. It was Yamaha PSR-340, on which I learned to create music. Then there were the Yamaha PSR-450, Roland BK 5, and Ketron SD 5. A few years ago, I bought the instrument of my dreams, a used Tyros 4, black, from the limited jubilee series. I am very pleased with it.
Over the past 5 years, I have created and recorded 2,600 compositions, mostly on the Tyros 4, and on the instruments mentioned above, which are improvised compositions in WAV format. You can find all of my compositions on YouTube.
I create my musical composition by improvisation. In this way of creation, the basic factor is the perfect, harmonious relationship between body and mind. The point is that the executive apparatus, i.e. the hands, must perform the commands of the mind immediately and in the most perfect way possible without any disturbances.
For improvisation to be possible at all, certain specific conditions must be met. First of all, the player (composer) must have a very good technique of playing the instrument so that the hands are able to realize what he is creating on an ongoing basis. Secondly, it must have a knowledge of the rules of music well encoded in the mind, so that what is created is not a random cacophony of sounds, but music based on specific formal, harmonic, melodic and rhythmic assumptions. Thirdly, it needs to have musical hearing to control what it creates. And fourthly, it must have a COŚ about which I am not able to write anything sensible, that is, a creative veneer - the ability to create something out of nothing.
Although I don't play with notes and don't know the names of the chords, the passion of creating my own songs sometimes makes it impossible for me to break away from the keys of my Tyros for a few hours. I would like to add that the greatest inspiration for me to create compositions are wonderful styles of accompaniment.
Sometimes I think of Genos, but for now, the Tyros 4 satisfies my desire for music.
I am glad that at our wonderful Forum we have a large group of users who upload their musical performances. I greet them warmly.
Regards
Ryszard/Erbis
Ryszard's MP3 Song Index
Recent songs are in the Jukebox above. The list below includes all of Ryszard's songs arranged alphabetically by song title and keyboard. Click on the song title to listen to and/or download the song.