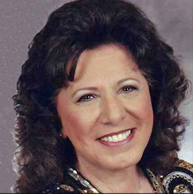 Recent Songs
I Dreamed a Dream (1/8) PSR-S970

Blue Eyes Crying In The Rain (12/2) PSR-S970

A Day In The Life Of A Fool (11/27) PSR-S970

Amorcito Corazon (7/26) PSR-S970

Cuando Caliente El Sol (7/26) PSR-S970

Cuando Vuelva a Tu Lado (7/26) PSR-S970

Musical Background
(November, 2019) I was blessed with a family full of musicians and singers. My mom played the piano and dad played guitar and other stringed instruments. At the age of 9, I began tinkering with the piano. The first song I managed to play was "Silent Night." Mom heard me playing and decided to start piano lessons. I studied piano with a private teacher until the age of 14 when I decided I knew enough and wanted to start my own band with my dad, brother and various cousins.
I became interested in the accordion, which allowed me to stand "in front" of the band. I continued to play the accordion until 1965 when the Beatles became popular, introducing the music world to the Farfisa organ. I quickly left the accordion behind and bought one. From the Farfisa, I advanced to a Hammond Porta-B Organ and began a collection of synthesizers. I recall using an Elka keyboard and, of course, a Roland drum machine; later adding a Kawai, a Korg Poly 61, and also a Fender Rhodes and the crown jewel, a Yamaha DX7. I began using the Roland RA90 arranger, which greatly improved my sound. Afterwards, I purchased a Roland G70, although it was too heavy to cart around on gigs.
I spent the first 40 years of my life in Queens, New York performing with my band, Marie & the Vagabonds, working with my father and brother and a cousin, all fine musicians in their own right. I moved to S.E Florida in 1978 and have performed from Dade County to West Palm Beach. My first music engagement in Florida was at the Fountainbleau in Miami Beach with my brother Joe and 2 other fine musicians. Shortly afterwards, I became a solo performer.
With the advent of synthesizers and arranger keyboards, I am able to provide the superior sound of a "Full" Live Band, using today's computerized technology. It made it possible for me to take the "One-(Wo)Man-Band" concept to another level. On one of my engagements, I performed with 5 keyboards on stage. I was given the nickname "The Electric Lady." I left all that gear behind, when I purchased a Roland G800. In the past 10 years, I fell in love with the Yamaha S910 and my current favorite, the Yamaha PSR-S970. I bought a Yamaha EW410 (76-note keyboard) for home use and simply love it!
With many years in the music entertainment business, I have been able to combine singing and musical knowledge to provide the right blend of music for any kind of social occasion, specializing in fine adult dance, music from the 30's, the 40's, big band, ballroom, to latin styles, jitterbug, disco, swing, waltz, polkas, rock & roll, specialty songs like line dancing and so much more. From hotels, catering halls, weddings, anniversaries, birthday parties, cocktail lounges, shows, assisted living centers to private functions, I have done it all. I'm now happy to be a part of the PSR Tutorial group.
Music is my life!
Marie Alicata
Marie25 on the forum
Marie's MP3 Song Index
Marie's songs are listed alphabetically by song title. Click on the song title to listen to and/or download the song. Songs recorded on the PSR-EW410 (E4) or the PSR-S970 (97).
---
Marie's MIDI Song Index
Marie has provided additional songs in midi format. These were created on the PSR-S970 (97). Individual songs are shown in the table below and any one song can be downloaded by right-clicking on the song link. The table displays the song title, tempo (T), time signature (TS), lyrics (L), chords (C), where possible, the style used, the original volume (V), and the keyboard used (K). Download all 10 songs from MA1.zip