PSR-1100 / PSR-3000 / Tyros2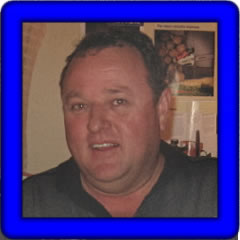 MP3 Songs
Jannie Kroese passed away on 29 May 2014 after a long illness.
(Jan, 2007) I am from Vredendal, on the West Coast of South Africa. I have been married to Karen for 21 years and have two daughters, Suzanne (18) and Gené (14). Born in 1961, I grew up in Stellenbosch, 50 km's from Cape Town. Came to Vredendal in 1994. I now run my own business (Lawn & Garden maintenance) after a 15 year stunt in banking. Some of my favourite music artists are: - Eric Clapton, Queen, ACDC, The Eagles, Bob Dylon, Van Halen, BZN, James Last, Jazz (Dutch Swing Colledge Band), and Light Classics.
I started playing piano at age six and took lessons until I was 18. In the mean time, I also started playing Yamaha Electone festivals on a Yamaha D3R electone organ. Then, I become ajudicator for the festivals until it was stopped in SA.
I bought my first Yamaha keyboard in 1984, a small Portasound PC100, and one of the first keyboards available in SA.It was followed by two other models I can't remember. I then upgraded that to a Portatone PSR 70, followed by a PSR 500, PSR 510, and PSR 2700. In 1998, I bought a PSR 540 followed by the PSR 1100 in 2004. I also played in various bands from 1995 until 2005, but my business keeps me too busy these days to carry on!
I still have both the PSR 540 and the PSR1100. I also have a complete YAMAHA PA system at home, amps (2X P5000S), bassbins (SW115V), tops (S112IV), mixer (MG16/6FX) and MS300 powered monitor. There is also a YAMAHA acoustic/electric guitar (FGX423SC). I am still learning to play that! [Jannie moved up to the PSR3000 in early 2007 and then the Tyros2 by the end of the year! - Joe W ]
So, as you can see, I am a YAMAHA freak. There is hardly a day that goes past that I do not play. And I still learn everyday! Music will one day save the world. I truly believe that. So, let's rock!
-- Jannie Kroese
Jannie's MIDI Songs

Jannie's provided 100 songs in midi format. These were created on the Tyros2 (T2), PSR-3000 (3k), or PSR-1100 (11). Individual songs are shown in the table below and any one song can be downloaded by right-clicking on the song link. The table displays the song title, tempo (T), time signature (TS), lyrics (L), chords (C), where possible, the style used, the original volume (V), and the keyboard used (K). You can download all of Jannie's 100 MIDI songs here: JK-11-3k-T2.zip