Tyros4, Tyros3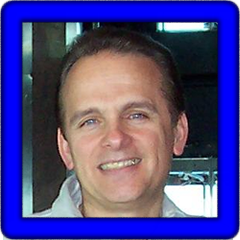 MP3 Songs
(Jul, 2009) Hello to everyone. My name is David and my wife and I live in a city just north of Worcester (pronounced Wos-ter) in the state of Massachusetts.
Musical Background: I have been playing music since the age of 14, when I purchased my first organ with my paper route money. It was a used Kimball organ with 2 keyboards and pedals and I knew I wanted to really learn how to play it. I started private lessons with a local teacher and continued on until I was about 22, when work got in the way.
Lucky for me I worked in a music store that sold Hammond organs, so I got to see all the latest keyboards and had a blast trying out all the sounds. I got to practice songs while also learning how to use the new organ features - and I got paid to do it. I did some playing professionally for a short while at private parties, which was good money at the time.
Eventually, the music business went south so I got a "real" job in municipal government that, 28 years later, I am still doing! I now play for my own enjoyment and for family. We still have a Hammond Aurora Classic, but I seem to only play my new Tyros 3 now. I added bass pedals and edited some bass voices for it and they sound great. I have had seven different Yamaha keyboards and I think that the Tyros 3 is the best. I can make it sound like my Hammond Organ, but so much more too.
I love most music, but really like to play big band, jazz, standards and latin tunes. It is so much fun to find a rhythm, style and voices that fit the song you are playing. I then store the settings in the Music Finder so it is always ready whenever you want it. No more writing setting and notes all over my music. I wish I had more time to practice and play my T3, I seem to get rusty really fast if I don't.
I hope you enjoy some of the songs I have recorded and placed on this great site. I have learned so much from reading the posts here and listening to many of the songs sent in by so many of you talented people. I have a lot of ideas for songs, now I just have to make the time to practice and play them. Enjoy!
Note: Dave sold his Tyros3 and moved up to the Tyros4 in January, 2011.
Dave's MIDI Songs

David provided 30 songs in midi format. These were created on the Tyros3 or Tyros4. Individual songs are shown in the table below and any one song can be downloaded by right-clicking on the song link. The table displays the song title, tempo (T), time signature (TS), lyrics (L), chords (C), where possible, the style used, the original volume (V), and the keyboard used (K). You can download all of Dave's 30 MIDI songs here: DL-T3-T4.zip.
---