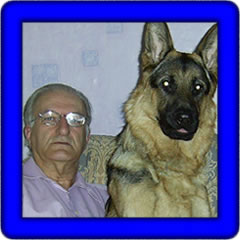 (Aug, 2007) John Haddleton (better known as 'The Musicmaker' on Music Forums worldwide) is now retired from more than 50 years as a professional musician, and 'tickling the ivories' for over 65 years, since his first piano lesson. He spent 22 years Military Service in the Band of the Coldstream Guards, wearing a dead bear on his head, and a red coat - marching around London with a Euphonium stuck under his arm. On leaving the Army, John emigrated to the USA for 10 years, earning a crust with his music and hauling round with him his quarter ton Yamaha FX 20 Organ, playing in Clubs, Pubs and Lodges in the South, including a short residency in Mick Gillies bar in Passedena, Texas, and ending with living in Hendersonville, Tennassee, working for the late great Conway Twitty in his entertainment complex there called 'Twitty City'. On Conways sad death in March 1993 on the Tour Bus, John returned home to England, and worked as entertainment manager on the P & O Cruise Ship 'Oriana' for a year, and then gave up his musical wanderings to unsuccessfully save his ailing marriage, and worked as a trucker for 5 years driving 18 wheel 'Semi's' all over the UK and Europe. When his marriage ended, he returned to his music in 1998, and he worked as an entertainer in a hotel chain in Antibes on the French Riviera, switching in 2000 from his trusty old FX 20 Organ to a Yamaha 740 Keyboard.
In the Millenium year, he met his future wife, Sunny - who was then living and working as a musician in Haines, Alaska - in an internet chat room for musicians. Their friendship developed over 18 months, and in a mad moment in Oct 2001, she got on an airplane to join John in England. They married a year later.
Sadly, since 1999, John has suffered increasing difficulty in performing due to progressively worsening Carpel Tunnel Syndrome (Repetitive Strain Injury), and now only plays for a few minutes before he is in pain... He continues to produce music on his Yamaha 9000 Pro Keyboard, with sometimes played, sometimes multitracked, but mainly sequenced music, all done in the arranger section of his keyboard. His wide range of music reflects his past from classical trained pianist, military musician to pub and club entertainer.
John now lives quietly with Sunny in an area of North Staffordshire, England, called 'The Potteries' - home to most of the worlds 'Top' companies, like Wedgwood, Spode, Royal Doulton, Moorcroft, etc. Their first love (even before music) are their German Shepherd Dogs that they Breed, Train and Show.
You can download John's 10 MIDI songs in this file: JH-9P.zip