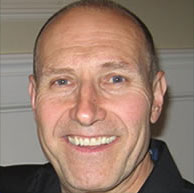 Look in Steve's MIDI Index below to Download Additional MIDI files.
Steve's Jukebox
See MP3 Index (below) to listen to and/or download all of Steve's songs.
(May, 2006) - My name is Stephen "Stephenm52" Molnar and I was born in Providence, Rhode Island. I've spent my entire life in Rhode Island. I originally worked 25 years on the road as a sales rep. I'm a mid-life career changer and now work as the Technology Coordinator for a law firm.
Musical Background: I started taking piano lessons at age 11 after hearing a boyhood friend play "Alley Cat." During my early years of piano, I practiced very little, and then quit lessons at age 16. It wasn't until I heard Keith Emerson of Emerson, Lake and Palmer at age 19 that I found a renewed interest in piano. For the next few years I spent many hours practicing the piano.
After finishing college my first job was in sales at the Steinway Piano/Hammond Organ dealer in Providence. Piano continued to be my main instrument, but I also got a lot of exposure to the Hammond Organs. Eventually, I bought a nice grand piano and mainly played piano. Then in 1998 as a novelty birthday gift my wife bought me a Casio keyboard with accompaniment features. At first it was a big joke, why would I want this toy when I had a very nice grand piano to play. In short order, I started having lots of fun with this toy. That then led to purchase of a Yamaha Clavinova CVP 107. In 2004 I started playing piano at cocktail hours, retirement homes and other venues. Shortly after I found Joe's PSR tutorial site and after hearing all about the PSR series, I purchased PSR 3000 and then a Clavinova CVP 307. Joe thanks for making this site possible, I'm always learning from members. Keep up the great work!
Update: In January 2007, Steve moved on to the Tyros2 and in November, 2009 to the PSR-S910. Visit Steve's website. -- Joe W
Steve's MIDI Song Index
(click to open or close)
Steve's MIDI Song Index
(click to open or close)