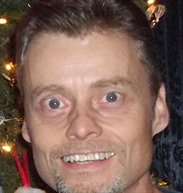 Look in Grant's MIDI Index below to Download Additional MIDI files.
Grant's Jukebox
(See MP3 listing below for downloads or comments.)
(May, 2013) I've been playing keyboards since I was seven when I started learning on my first Hammond Organ. I played several different organs over the years in addition to the Hammond (two different models), including a Lowry and of course, a Yamaha (I had a brand spanking new D-85 in 1983).
I got into keyboards in 1986 when I purchased a Roland Juno keyboard which I had connected to my Atari 520ST computer via midi. I also had a Yamaha FB-01 sound generator hooked into the loop.
Living in smaller apartments at the time, I was forced to sell my D-85 and have since owned various keyboards of the years, including a Casio, but I always came back to Yamaha.
As I mentioned, now that I have acquired my PSR-S950, I feel I should be able to create the music I always wanted to create. If I can't find a style created by some of the amazing people out there in the PSR community, I can now create my own. The sky is indeed the limit.
Grant's MIDI Songs
(click to open or close)
Download V1 and V2 here: SG.zip. The PSR-S950 volume is here: SGV3.zip.
Grant's MP3 Songs
(click to open or close)