David's Jukebox
See MP3 Index (below) to listen to and/or download all of David's songs.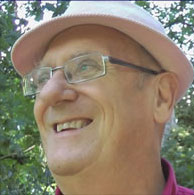 (September, 2013) I was born in London and I am 68 years old. I have two children and currently divorced. My hobbies include tennis, golf, and making films with sony vegas.
Due to poor health, I had very little schooling when I was young. I left school with no qualifications. Everything I have done since has been self taught.
I first learned three chords on a guitar at the age of seventeen and was soon entertaining people at my tennis club. I then started playing a Roland keyboard, which I learned to play by ear. Since then, I have had a PSR-S900, PSR-S910, Tyros3, and now I own the new PSR-S950. I have only ever played music as a hobby. And now I am enjoying writing my own music and songs and thought it would be nice to share with the PSR Tutorial members.
-- David Kenndy
Forum: liondog62
David's MP3 Songs
(click to open or close)
Recent songs are in the Jukebox above. All of David's songs are listed below alphabetically by title. Click on any song title to listen to and/or download the song. Video links take you to David's YouTube video for that saong. Songs marked with a © indicate an original composition by David Kennedy.