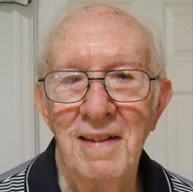 (January, 2015) Hi, my name is Frank Filipo and I've been playing a Yamaha PSR-3000 for 10 years and I love it.
I began reading music when I was about 12 years old. Six months later, my father bought me a clarinet. Later, in high school band, I played clarinet and tenor sax, which was great fun!
I bought a Yamaha organ in 1990, and in 2005 replaced the organ with a new Yamaha PSR-3000. This keyboard has given me a great deal of pleasure as I used it for my gigs for the next 6 years. However, in 2011 I had a hip replaced and that ended the gigs (too much of a hassel setting up equipment).
I was 88 in October of 2014 and I continue to enjoy playing.
Hope you enjoy my music.
Happy New Year
Frank Filipo
Frank's MIDI Song Index
(click to open or close)
You can download all of Frank's MIDI songs here: FF-3k.zip.
Frank's MP3 Song Index
(click to open or close)